Bei indischen Hochzeiten ist es üblich/Pflicht, dass die Familie der Braut eine dem Status des Bräutigams entsprechende Mitgift bereit stellt, meist ein Portfolio bestehend aus folgenden Asset-Klassen: Immobilien, Gold, Bargeld, den feinsten Stoffen und Haushaltsgeräte. Dieses Startguthaben soll es dem Paar ermöglichen eine Familie zu gründen und eine gemeinsame Existenz aufzubauen. Als Gegenleistung sorgt der Mann Zeit ihres Lebens (finanziell) für seine Frau, die traditionell keiner Erwerbsarbeit nachgeht, sondern sich um Haushalt und Familie kümmert.
Die Höhe der Mitgift bestimmt sich durch den "Marktwert" des Mannes. Je besser sein familiärer und finanzieller Background, desto höher die Summe, die die Frau in die Ehe mitzubringen hat. Der perfekte indische Schwiegersohn verfügt über Eigentumswohnung in guter Lage, Neuwagen, MBA (am besten im Ausland) und Job in einem Multinationalen Konzern. Um mit so einer Familie ins (Heirats)Geschäft zu kommen, muss man mindestens einen sechs-stelligen Dollarbetrag investieren. Oft ist die Aussicht auf eine fette Mitgift ein Motivationsfaktor für ein teures Auslandsstudium
. Die Ausbildungskosten werden durch eine "höhere Bewertung" bei der Heirat wieder hereingespielt, sodass der ROI wieder stimmt. Hochzeiten sind in Indien nichts anderes als "Mergers & Acquisations" zweier Familien.
Auf www.dowrycalculator.com kann jeder Inder jetzt seinen Marktwert am indischen Heiratsmarkt errechnen. Basierend auf Alter, Kaste, Beruf, Ausbildung, Gehalt, Hautfarbe, Größe und Beruf des Vaters wird die Höhe der Mitgift eruiert.
Wenn alles passt, kann man bei der Hochzeit schon mit 1 Crore Rupees rechnen, das entspricht etwas 160.000 Euro. Obwohl ich als Ausländer nicht wirklich in das Berechnungsschema passe, kam ich auf beachtliche 65 Lakhs "Marktwert", das sind umgerechnet 100.000 Euro, mit denen ich bei meiner indischen Hochzeit rechnen könnte. Ich bezweifle jedoch die Höhe dieses Betrags, habe ich weder Haus/Wohnung, Auto, MBA noch einen Job bei einem internationalen Konzern. Realistisch betrachtet bin ich am indischen Heiratsmarkt quasi nicht (zu vernünftigen Konditionen) vermittelbar.
Die Motivation des Initiators hinter Dowry Calculators Tanul Thakur war eine kritische Auseinandersetzung mit dem Thema Hochzeit und Mitgift (siehe Fußnote "Dedicated to all the match making aunties of India").
Mehr als das war es eine gute Internet-Idee, die sich gleich nach dem Launch im Mai 2011 im Internet viral verbreitet hat und mehrere Millionen von Hits hatte. Heute verzeichnet die Seite mehr als 75.000 "Facebook Likes".
Diese einfache Idee und eine 2-page Website im Style von 1998 reichten aus, dass Thakur wahrscheinlich einen guten Teil seiner Mitgift mit Google-AdSense erwirtschaftet hat.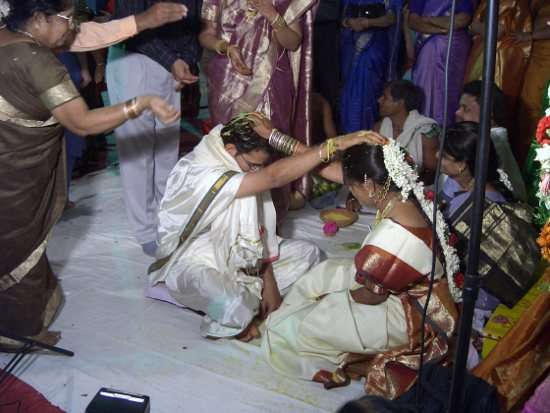 (Wolfgang Bergthaler)
Similar Posts: