Am 15
. August 1947 erklärte sich Indien unabhängig von der ehemaligen Kolonialmacht Großbritannien.
Heute hat die größte Demokratie der Welt gut 1,2 Milliarden Einwohner – und die sind im Schnitt nur 26 Jahre alt. Silke Diettrich über die Hoffnungen und Wünsche des jungen Indiens, 65 Jahre nach der Unabhängigkeit (ARD-Podcast).
Heute feiert die wohl patriotischte "Nation" der Welt ihren Unabhängigkeitstag: Indien! Dazu habe ich schon letztes Jahr folgenden Kommentar verfasst: "Be be nation you pretend to be!" – Happy Independence Day!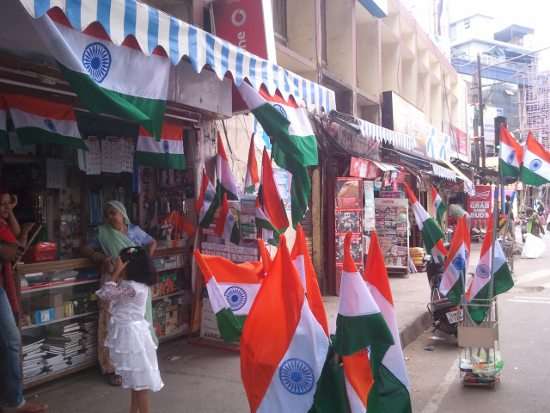 Similar Posts: