Sie sollen dieses Jahr am Markt der kleinen Technik-Tools endlich den Durchbruch schaffen: eBook-Reader – also Geräte, mit denen digitale Bücher oder Zeitungen auf einem Bildschirm gelesen werden können. Das bisher prominenteste Modell ist der Kindle von Amazon, der weltweit größten Online-Buchhandlung. In Indien jedenfalls wartet das Gerät aber noch auf seinen Durchbruch, wie PC World berichtet: Analysten zufolge wurden in Indien seit der Markteinführung im Oktober vergangenen Jahres nur einige 100, maximal aber 1000 Exemplare verkauft – zum Vergleich: 506 Millionen Inder haben laut Telecom Regulatory Authority of India (TRAI) ein Handy.
PC World zitiert den Analysten Arpan Gupta von IDC India, laut dem der Vergleich etwas unangebracht ist: Während Kommunikation in Indien etwas Essentielles ist, ist die Möglichkeit zum Herunterladen von Büchern eher Luxus. Der Markt für eReader werde also auch vorerst klein bleiben. Außerdem ist die Marktpenetration von PCs in Indien laut Gupta noch relativ niedrig – statt sich also einen eReader zu kaufen, legen Inder lieber noch ein wenig Geld drauf und investieren in einen PC, der deutlich mehr Funktionen bietet als das kleine Taschen-Gadget.
Schließlich rentiert sich der Kauf eines teuren Geräts für Inder zum Lesen von Tageszeitungen  nicht wirklich, denn Tageszeitungen sind vergleichsweise recht preiswert: Eine Ausgabe der Times of India kostet einem Bericht des WirtschaftsBlatt zufolge zwischen fünf und sechs US-Cent. Mit ein Grund dafür, warum der indische Zeitungsmarkt – der weltweit zweitgrößte – auch im Krisenjahr 2009 um acht Prozent gewachsen ist, während es in anderen Märkten wie USA oder Europa bergab ging
.
"Derzeit scheint es Amazon mehr darum zu gehen, den Fuß vor der Konkurrenz im Markt zu haben", schließt Gupta. Sony etwa hat bereits ebenfalls einen eReader präsentiert, Microsoft präsentierte seinen eReader vergangene Woche auf der CES in Las Vegas und Apple hat ebenfalls für Anfang diesen Jahres einen eReader angekündigt. Der Markt wird also kompetitiv – auch wenn er weiter klein bleibt. (Stefan Mey)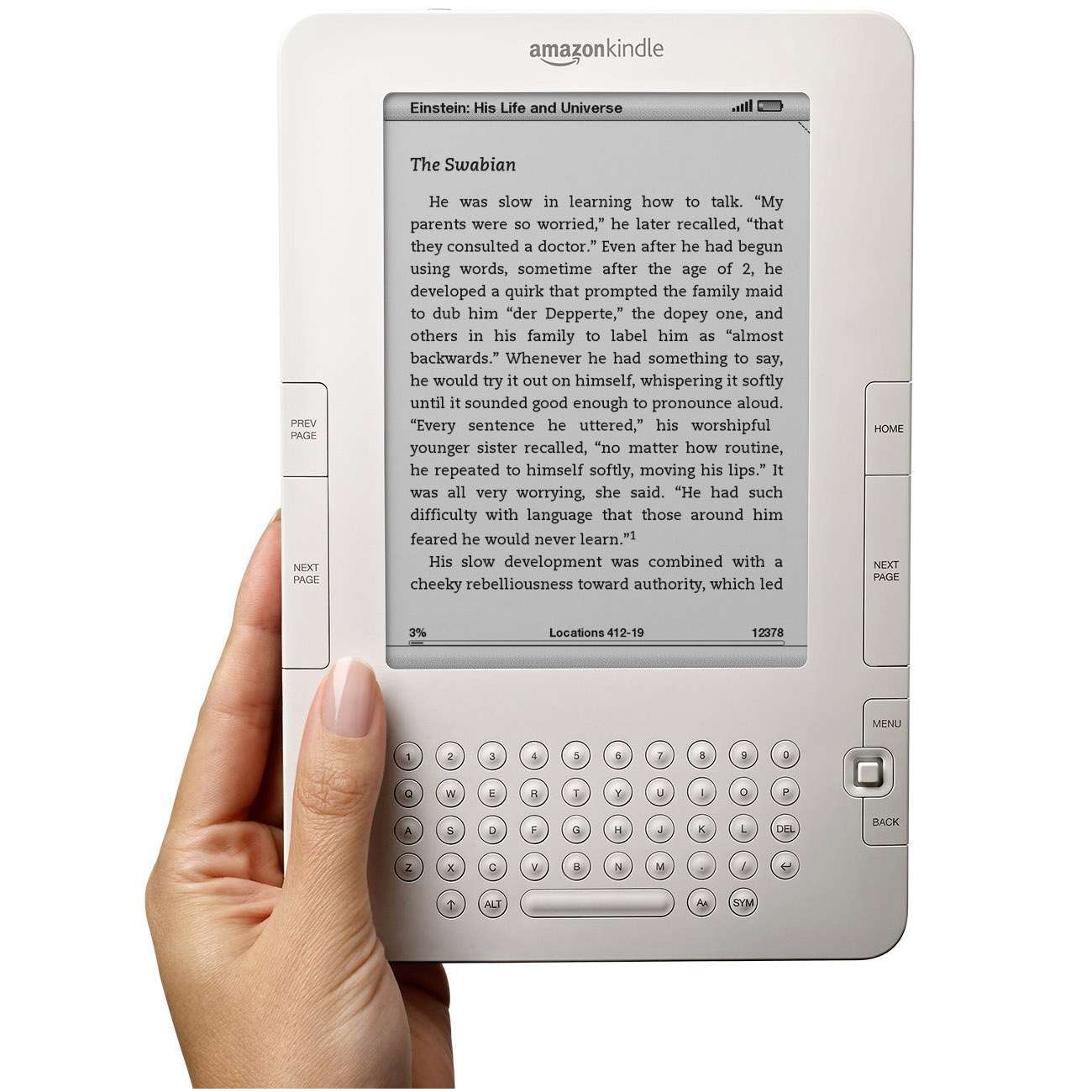 Similar Posts: